September 16th to 19th, 2021 – 2 days upland hunting, 3 evenings wine tasting and lodging is $5,000 per hunter and $2,500 per non-hunting guest.
We would be delighted to have you join us for an all-inclusive three night/two day hunting package with no harvest limit on any of our five species of upland birds! After the hunt you'll be able to relax in the comforts of our 10,000sf custom log home while experiencing world-class hospitality and cuisine along with nightly wine tasting with Tuck Beckstoffer .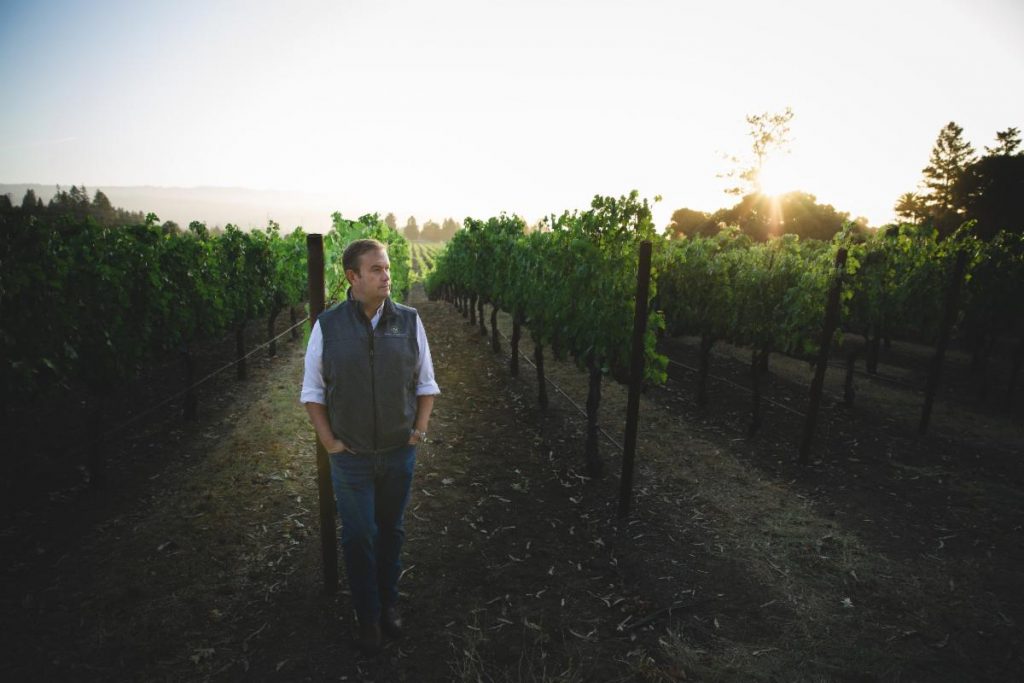 Let us introduce Tuck Beckstoffer. Tuck moved to the Napa Valley with his family in 1975 to begin what has become one of the most relevant and successful vineyard and winery operations in the World. Since that time the family has amassed one of the most famous portfolios of vineyards in the Napa Valley and Tuck has gone on to produce a portfolio of the most highly regarded and prized wines in the United States. Join us for an upcoming specialty hunt with Tuck himself, beginning right here at Highland Hills Ranch.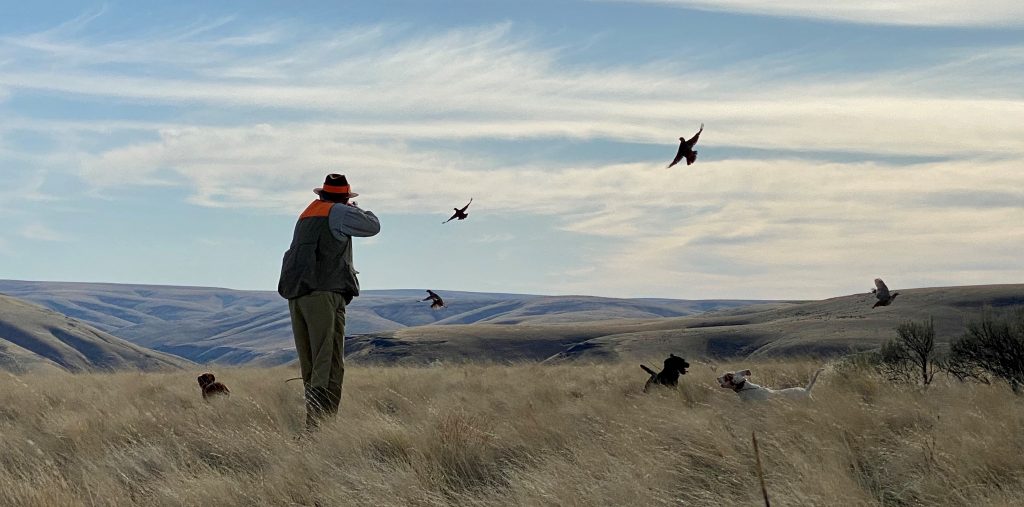 All-Inclusive package consists of – a private preserve hunting permit. Sporting clays and two full days of shooting, three nights lodging. All 12, 16, 20, 28 gauge field and target load shells. Guides with professionally trained dogs and the preparing and packaging of game. Double occupancy luxury accommodations (single room supplement $350/night). All meals prepared by our lodge chef. A premium stocked bar available for cocktails and dinner as well as wine pairing and tastings with Tuck Beckstoffer to be paired with appetizers and evening meals. There is no bag limit on any of the four species of upland birds that will be harvested (chukar, pheasant, Hungarian partridge and quail) at the ranch and each hunting day you will have two very different hunts never hunting the same field twice.
Not included:
Gratuities, gun rental $100 per day, transportation to Highland Hills Ranch.
For more information, please contact us at info@highlandhillsranch.com or call: 541.296.2447